COMPLETE AUTO WELDING
Frames
Manifolds
Rust Repair
Tractors
Farm Equipment
Antique Furniture
Kitchen Furniture
Healthcare Equipment
No Job Is Too Odd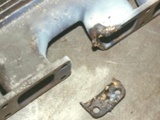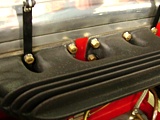 Welding Fabrication & Machining
G & R Auto Works performs Mig, Tig, and many forms of torch work. Steel aluminum, stainless, cast iron, nonferrous metals, brazing, and soldering.

We also offer NH state inspection rust repair. There is no job no job to odd. Household items including antique furniture, kitchen and healthcare equipment.

We can do general machining, as well. We can pressure test engine blocks, cylinder heads, radiators and gas tanks, etc..

We offer all forms of fabrication - from scratch building parts to modifications.
Welding Services

No Job Too Odd


NH State Inspection Rust Repair


Aluminum - Steel


Stainless Steel - Cast Iron

Custom Fabrication - Kitchen, Antiques & Healthcare Equipment


Unusual & Homeowner Jobs


Cars, Trucks or Motorcycles


Tractors & Farm Equipment